2019, 2018, 2017, 2016, 2015, 2014, 2013
11/20 2019
PayPal – acquires shopping and rewards platform Honey for $4B
Honey's 17 million monthly active users
PayPal aims to add Honey's technology to its own product line, expanding its reach to PayPal's 300 million users.
Honey's overview

Originally only a web browser extension, Honey tracks sales, and retailers' promo codes
Works across approximately 30,000 merchant websites
10 million members had saved over $800 million, 2018
Honey had raised $49 million from investors
11/05 2019 – CNBC
Robinhood – 'Infinite leverage' — some users have been trading with unlimited borrowed money
The cheat code was being shared on social media site Reddit
One trader claiming he took a $1,000,000 position in stock using only a $4,000 deposit.
Through Robinhood Gold, the start-up's subscription service, users can borrow money from the company to make trades.
11/01 2019 – The Verge
Digit – help you pay off your student loans
link your student loan account to Digit
Fact

Approximately 45 million people owe $1.5 trillion
Student debt owes nearly $50,000
10/23 2019 – Business Insider
American Express, Discover, Mastercard, and Visa have launched a joint buy button
online checkout experience
Secure Remote Commerce (SRC) standard developed by EMVCo
UX

Upload multiple cards from any of the card networks
Switch which one they use as they like
10/22 2019 – CNBC
Revolut – strikes deal with Mastercard to accelerate expansion into the US
Mastercard will issue first debit cards in the U.S.
The deal arrives after Revolut's tie-up with Visa, which is aimed at boosting the fintech firm's global expansion.
10/21 2019 – Business Insider
Chime – suffers major outage
lasted more than 24 hours
Customers can easily move to conventional bank
10/21 2019 – Business Insider
AMEX – retooling its rewards for two key business segments
its US billed business increased 8% year-over-year (YoY)
Rewards spending remained its largest expense by far

reached $2.61 billion this quarter, up 9% annually.
10/21 2019 – Modern Retail
Affirm – make buy now, pay later as common as credit cards
buy-now & pay-later financing models start to gain more traction among younger customers
redesigned mobile app
app also now allows customers shop at merchants that don't have Affirm integrated into their website.
10/17 2019 – Bloomberg
AMEX – Takes Aim at Rival Brex With New Card Offerings for Startups
American Express Co. is rolling out a new corporate-card program for startups after newcomers like Brex Inc. have had success in grabbing a slice of the market.
10/17 2019
Venmo – launch its first credit card in 2020
issued in partnership with Synchrony
also offers a Mastercard-branded debit card
Venmo's monetization

NEW: generate revenue from interchange fees
its investments made with customer balances
like the 1% fee to move Venmo balances instantly to a user's bank account
10/17 2019 – Quartz
Facebook, WhatsApp -Facebook's payments strategy isn't Libra, it's WhatsApp
Conducted tests of WhatsApp Pay in India for 1 million users in the region.
For now, Facebook hasn't taken a cut of transactions.
It appears the company could eventually use purchase history to serve targeted ads.
WhatsApp Pay has been delayed in India is the government's concern over data localization, which would require Facebook to store transaction and user data within India.
201910/15【Facebook Libra】VisaやStripe、eBayなどのLibraメンバーが離反、Facebookがいまやるべきことは?https://jp.techcrunch.com/2019/10/15/2019-10-12-leave-the-association/
10/14 2019 – Business Insider
Facebook, Libra – suffers massive blow as MasterCard, Visa, eBay, and others withdraw from Libra
* MasterCard, Visa, eBay, Mercado Pago, Booking Holdings, and Stripe are exiting Libra* PayPal also dropped out in recent weeks.* On top of that, intense scrutiny from lawmakers
10/10 2019 – Axios
Chime – raised $200 million in Series D funding
The bull case:

Chime puts a software layer on top of FDIC-insured accounts
Benefits from SaaS-like recurring revenue with low churn (both due to the consistent usage of debit cards).

The bear case:

The public markets could value Chime like a bank, not like a software business.
09/25 2019
Fidel – raises $18M to let developers build on top of payment data from Visa, Mastercard and Amex
Fidel – an API to let developers build functionality, such as rewards, on top of the major card payment networks
"Card-linking is the optimal choice for any user journey that relies upon real-time payment information, location accuracy and a frictionless customer experience," he says. This includes loyalty, digital receipts, PFM/expense management and "online-to-offline attribution."
Square Cash – testing a free stock-trading service that would rival Robinhood
Jack Dorsey is squaring up to Robinhood with a free stock-trading service.
testing free buying and selling of stocks on its Cash App, according to Bloomberg.
Adding the feature would make Cash App a direct rival to Robinhood, the no-fee trading platform valued at $US7.6 billion in July
09/05 2019 – Business Insider
Chime – SpotMe overdraft protection for consumers- new acquisition scheme
used by 500,000 users since its limited roll out
saving users over $200 million in overdraft fees
available to users who direct deposit at least $500/mo
Customers can qualify for up to $100 in overdraft coverage
08/30 2019 – Quartz
Square, Adyen – A Danish, Joe & The Juice, moved to Adyen from Square for its payment system
07/26 2019
Nubank – raises $400M led by TCV
1.3 million mortgage applications being rejected between 2009 and 2015.
Online financial technology companies discriminate, too, but 40% less than loan officers who make decisions face-to-face (National Bureau of Economic Research)
07/04 2019
MoneyLion – raises $100 million at 'near unicorn' valuation
07/04 2019 – Quartz
Square Cash – pulling further ahead of Venmo, boosted by reaching the underbanked
Venmo
More than 40 million active accounts
15 million monthly active users as of December
More than 80% of its customers have used prepaid cards in the past -> 45% of them said they used these cards less after they began using Cash App.
07/02 2019
Kabbage – secures $200M to fuel its AI-based loans platform for small businesses
Atlanta-based startup
loans up to $250,000 in a single deal to small and medium businesses
2 million live data connections feeding AI algorithm
06/19 2019 – Quartz
Fintech algorithms discriminate 40% less than traditional lenders
1.3 million mortgage applications being rejected between 2009 and 2015.
Online financial technology companies discriminate, too, but 40% less than loan officers who make decisions face-to-face (National Bureau of Economic Research)
06/13 2019 – Quartz
Monzo – UK fintech will try its luck in the US
more than 2 million users.
The company announced today it will roll out its service in the US.
Partnering with Ohio-based Sutton Bank at first, but intends to apply for a US bank charter this year.
Appeal to digital-savvy customers

budgeting tools
the ability to split checks
05/29 2019
Chime – raises $200 million, valuing its business at $1.5 billion
05/15 2019 – Fast Company
AMEX – acquired reservation platform Resy
Resy is used by some 4,000 restaurants in 154 U.S. cities and 10 countries (Open table for more than 51,000 restaurants)
03/20 2019 – Fast Company
Square – Square takes on Shopify with new micro-merchant tools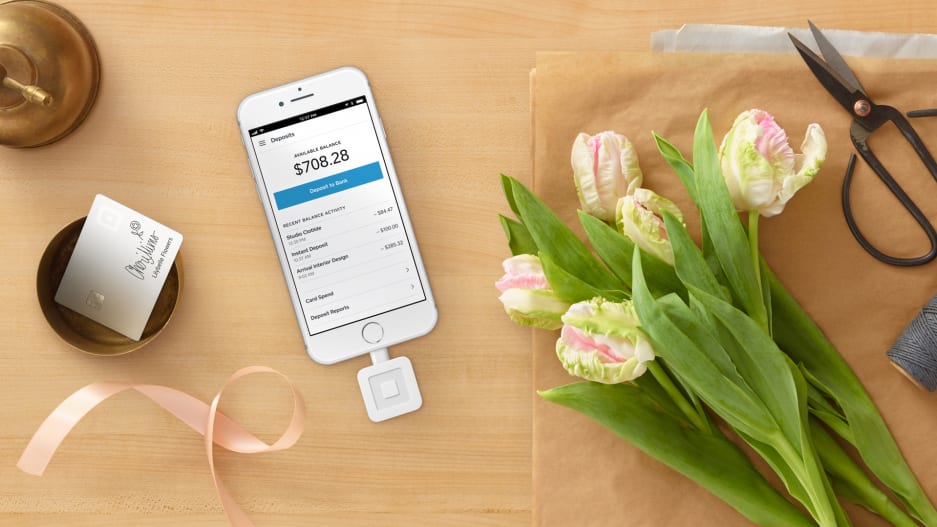 Square had acquired Weebly for $365 million about a year ago.
Square Online Store includes:

shipping and in-store pickup
tools that have become crucial for small-scale retailers seeking to replicate the convenience and speed that Amazon has normalized.
Instagram selling

In the fourth quarter of 2018, e-commerce comprised roughly 10% of Square's gross payment volume, driven by products like invoicing. <> Visa and MasterCard – e-commerce's share of their volumes is closer to 20%.
03/12 2019
STASH – raises $65M, launches banking and 'stock-back' rewards with Green Dot
Stock-Back – When users spend money using their Stash accounts, they get "points" — which are either stocks in the companies where they are buying goods, or shares in ETFs approved by Stash.
03/12 2019
AMEX – Snaps Up LoungeBuddy In Its Second Acquisition For 2019
been partnering with LoungeBuddy since 2017
will operate as a wholly-owned subsidiary
03/05 2019 – CNBC
Chime – now valued at $1.5 billion after new funding round
CSeries D funding round led by DST Global that more than triples its former valuation.
3 million users (triple that of last summer)
"We think there's a better way to do this that's actually aligned with best interests of our members."
01/17 2019 – Fast Company
Square – business owners get a debit card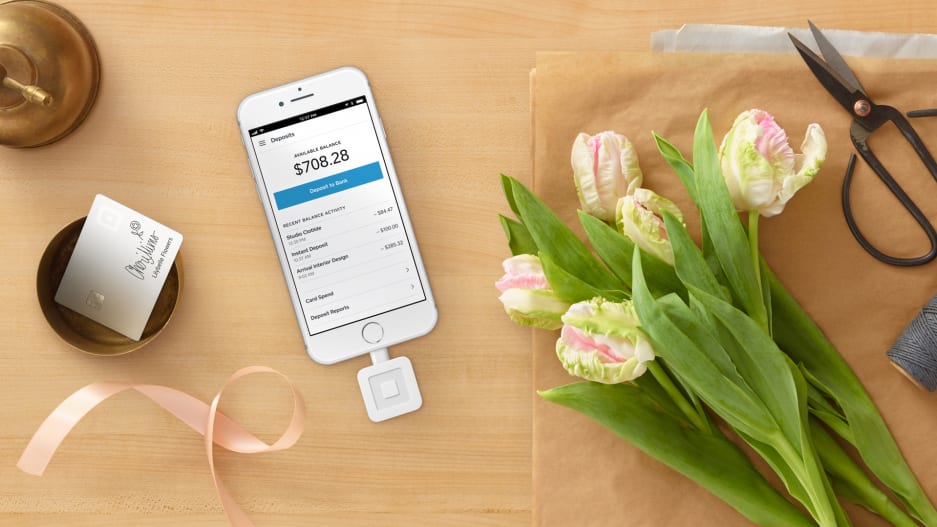 As soon as a customer makes a purchase, merchants with Square debit accounts can use that money to buy supplies or whatever other items they need.
there's no current link between Square Balance and Square Capital
Square merchants that shop with one another get a 2.75% discount on their purchases.
03/12 2019
AMEX – acquires Japan-based restaurant booking service Pocket Concierge
restaurant booking service similar to OpenTable
The service was launched in 2013 to help book quality restaurants
03/12 2019
Affirm – Partnership with Walmart store and website
Available in

more than 4,000 Walmart Supercenters across the U.S.

Customers can check their eligibility before hand
Applicable to $200 to $2,000
02/09 2019 – Business Insider
Chime – added a record-breaking number of accounts in 24 hours following the Wells Fargo outage
added 10,000 new bank accounts over the past 24 hours

following an outage at Wells Fargo that left some customers unable to use their debit cards or access their online accounts.
11/16 2018 – Quartz
Square – Q3 earning report
Square's net income gain would have been a $17 million loss without the sale of Eventbrite.
Sellers, Dorsey said in the conference call, don't want to use their personal device (presumably their phones) to accept card payments.
Subscription and service revenue is a "lower quality" source of sales
10/19 2018
PayPal, AMEX – expand partnership, will allow use of points for PayPal purchases
Cardholders can use their Membership Rewards points when shopping from PayPal merchants
Amex mobile app users to send money through PayPal or Venmo directly in the app
10/18 2018 – Fast Company
Square – its terminal takes on the clunky old-school payment terminal
Device is sold for $399, with a $300 processing credit for new Square merchants
Old terminals are clunky, hard to update, and come with untransparent deals.
It charges a flat rate of 2.6% plus 10¢ for Square Terminal transactions and doesn't make anyone sign a contract.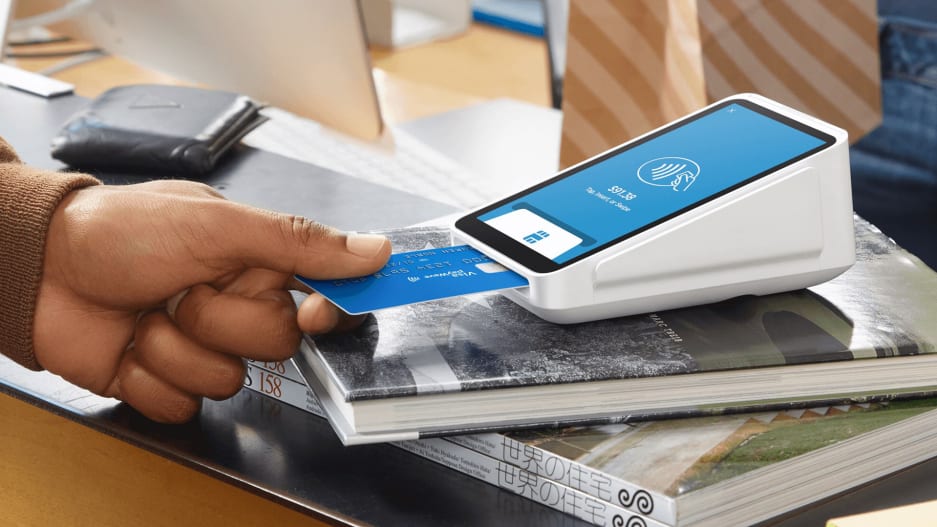 10/08 2018
Nubank – now worth $4 billion after Tencent's $180 million investment
10/04 2018 – Fast Company
Square – takes on Affirm with point-of-sale installment loans
Between $250 and $10,000, online and offline, through its Square Capital division.
Substantial numbers of merchants sell expensive items, like furtniture
Installment loans

locking in a fixed monthly cost, unlike credit cards
Reducing cart abandonment and encouraging larger purchases.
09/18 2018 – Vox
Square – considering offering investment and savings products through its Cash App
Square's net income gain would have been a $17 million loss without the sale of Eventbrite.
Sellers, Dorsey said in the conference call, don't want to use their personal device (presumably their phones) to accept card payments.
08/29 2018 – Fast Company
Square – its iconic reader gets a Lightning plug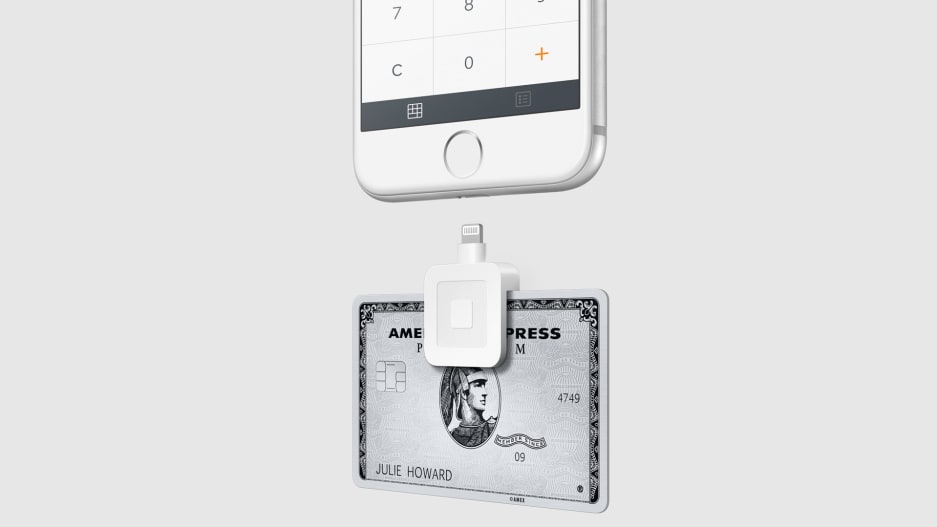 The headphone jack's absence from iPhones was a problem for millions of people who owned a favorite pair of headphones with a 3.5 mm plug
That price, or lack thereof, is part of why Square is still investing in its original little reader as well as its larger, chip-and-contactless model, which sells for $49.
Swiping a credit card through a magnetic reader may be old technology, but it compares favorably with newer options when rated on pure user experience.
06/13 2018 – CNBC
Adyen – IPO: Everything you need to know about the $8 billion fintech company
Founded in 2006 in the Netherlands
Nearly 700 employees and 15 offices around the world.
Acquired customers such as Netflix, Facebook and Spotify.
A point of sales system designed for physical stores
Earns revenue through settlement fees and processing fees charged to its merchants on a per transaction
05/16 2018 – Fast Company
Square Cash – Jack Dorsey says Walmart and McDonald's are top merchants on its App
The core demographic for Cash App: unbanked and underbanked consumers.
approximately 35 million U.S. households have no bank account or have obtained financial services outside of the traditional banking system.
05/08 2018 – Fast Company
Square, Caviar – Two integrated together, launches new restaurant Point-Of-Sale
a dedicated point-of-sale system and corresponding software for full-service and quick-service restaurants that integrates offline and online sales.
Core features

table maps
Menu
Inventory management

Square for Restaurants aims to appeal to both mom-and-pop businesses and, over time, to chains.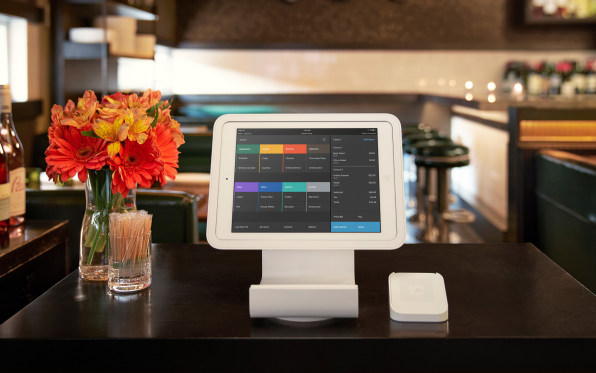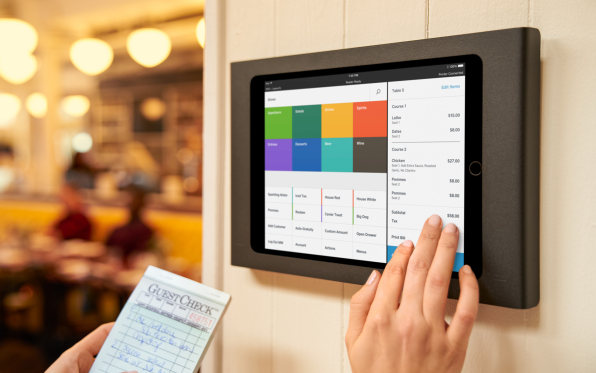 05/03 2018 – Fast Company
Square – Is Weebly acquisition put it on a collision course with Amazon?
Weebly – a website-building service akin to Squarespace.
By expanding into e-commerce, Square puts itself in Amazon's crosshairs.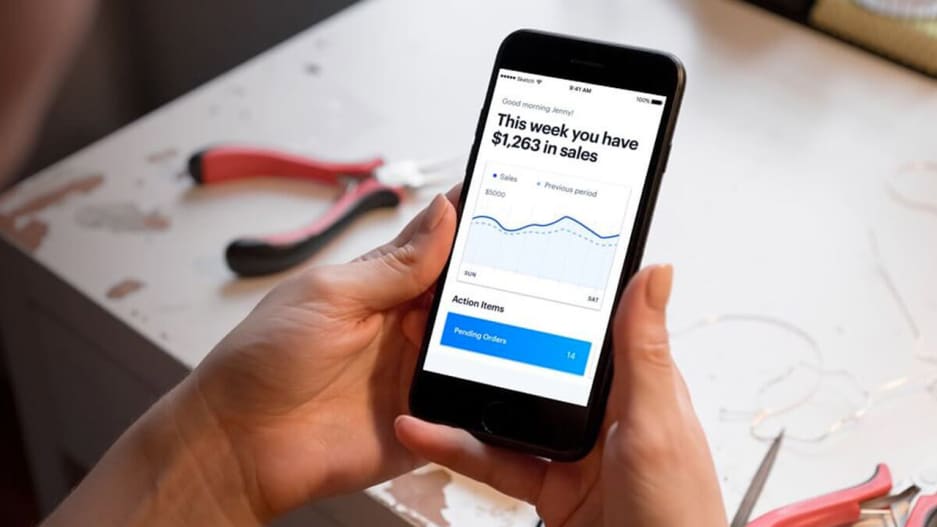 04/25 2018
Revolut – raises $250M at a valuation of $1.7B
each month and signing up between 6,000 and 8,000 new customers / day.
nearly 2 million customers in total, of which 250,000 are daily active users
03/27 2018 – Fast Company
Square – combines scheduling and payments for sole proprietors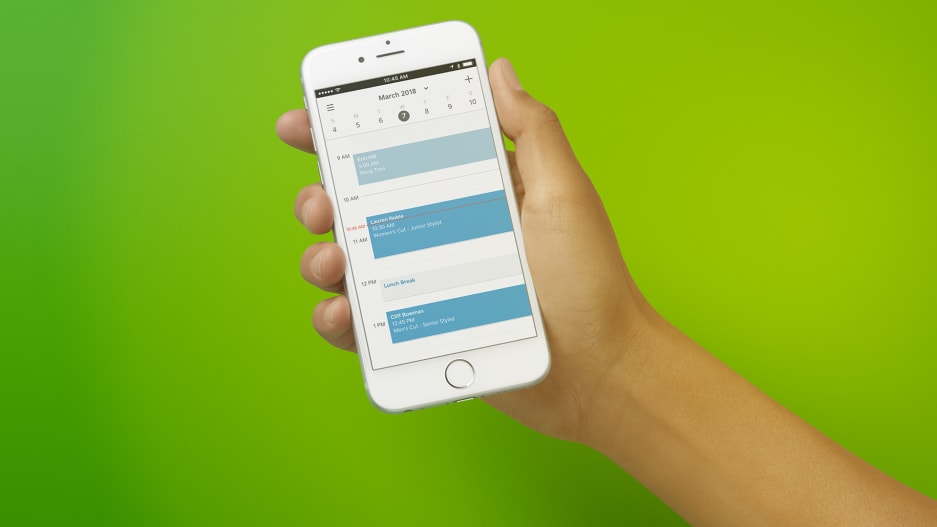 Square's Appointments product has become a popular option for smaller merchants
Now, Square is bringing Appointments and payments under one umbrella, while also making the combined product free for sole proprietors
03/23 2018
AMEX, Cake Technologies – quietly acquired UK fintech startup Cake for $13.3M
Cake Technologies: make it more convenient to pay your restaurant or bar bill
03/21 2018 – WSJ
CommonBond – lands $50 Million Series D
03/09 2018 – Quartz
Square – stock is skyrocketing as it embraces bitcoin and breaks into banking
Offering Bitcoin attracts new customers
Cash payment app had more than 7 million monthly active users in December
A "checking-account-like product" backed by the online retailer is reportedly meant to attract customers without bank accounts and younger clientele.
201801/18【Varo】raises $45 million for mobile banking without feeshttps://techcrunch.com/2018/01/18/varo-money-raises-45-million-for-mobile-banking-without-fees/
01/08 2018
AMEX – Acquired Virtual travel assistant Mezi
AI-based virtual travel assistant
technology is already powering AskAmex

Mezi users send requests for flights, hotels and restaurant reservations through the app's SMS-like interface.
201801/08【アリペイ】日本版に注目、何がすごい?中国発キャッシュレス経済:2018急上昇ワードhttps://www.businessinsider.jp/post-159219・中国都市部の消費者の98.3%が、過去3カ月の間にモバイル決済を「利用した」・店頭でモバイル決済を利用すると答えた日本人はわずか6%・アリペイがキャッシュバックキャンペーンをやっているみたいで、最近では中国人のお客さまの9割がアリペイを希望
【成功した理由】・現金以外の支払い手段がデビットカードの銀聯カードしか普及していなかった・アリペイは中国最大のECサイトタオバオ(淘宝)と繋がる・偽札が流通
【日本での課題】・日本にはクレジットカード、交通系電子マネー、小売り系電子マネーなど、既にさまざまな決済手段がある・Tポイント、楽天ポイントカードなども入り混じる。消費分の一部をポイント還元するサービスが多い
【効果】・当初からアリペイ利用者の客単価は全体の客単価を上回る800~900円で推移 (ローソン)・ついつい買いすぎてしまう。
01/04 2018
MoneyLion – raises $42M to grow its personal finance platform for the middle class
201712/14
Paddle – raises $12.5M (the software sales platform founded by a Thiel Fellow)
UK Startup
offers software companies a single platform for the entire software sales process
Includes trials and licenses, payments, and analytics
mission to "transform the way that software is sold,"
12/11 2017
Affirm – raises $200 million at a nearly $2 billion valuation
"Larger sellers wanted something that felt more professional, more integrated in their business,"
$125,000 + "Larger" sellers contributed 46% of Q2 volume.
10/30 2017 – Fast Company
Square – Why Square made its own register
"Larger sellers wanted something that felt more professional, more integrated in their business,"
$125,000 + "Larger" sellers contributed 46% of Q2 volume.
Register costs $999, or $49 per month for 24 months. (Twice the Clover's)
Register provides two screens: one facing the customer, and one facing the checkout attendant.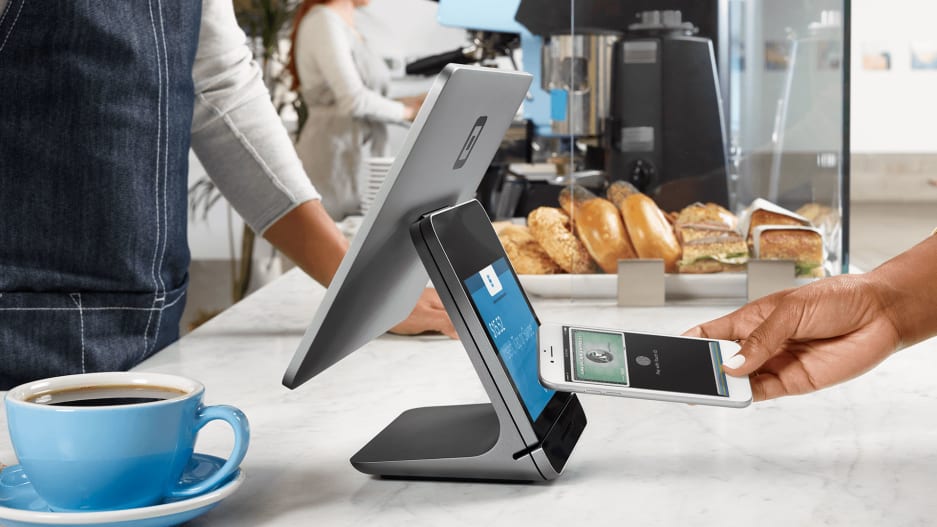 10/30 2017 – Business Insider
Zelle – Venmo ' iller' is rolling out new ads aimed at encouraging more people to ditch cash
Ony 15% of customers in the U.S. use peer-to-peer payments- Only 35% use mobile banking, according to an Aite Group study
201710/27【TransferWise】設立6年で黒字化http://jp.techcrunch.com/2017/05/18/20170516fintech-unicorn-transferwise-reaches-profitability-planning-new-financial-services/・月々の売上額は800万ポンド(2017年10月)・月々の送金総額は10億ポンド(2017年10月)・設立からたった6年で損益分岐点に達した・100万人強のユーザー(2017年10月)・イギリスの海外送金市場におけるTransferWiseのシェアは10%程度(2017年10月)
201710/24"Pay with Google" が運用開始、Android Pay以外のカードも利用可能http://jp.techcrunch.com/2017/10/24/20171023pay-with-google-goes-live-allowing-mobile-users-to-pay-with-any-card-on-file-not-just-those-in-android-pay/・Google Play、YouTube、Chrome、Android Payなどのサービスを通じてGoogle Accountに登録したカードならどれでも使用できる。・アプリ開発者や小売業者はわずか数行のコードを書くだけで利用できる

10/17 2017 – Business Insider, Barron's
Venmo – users can now pay at over 2 million retailer
$8 billion flowed through Venmo's peer-to-peer platform last quarter.
Venmo would work with nearly all of the merchants that already accept PayPal — more than two million retailers.
07/25 2017
Varo – applied for a bank charter
The company has bigger ambitions, and hopes to become a bank itself. As a result, it has applied for a national bank charter through the OCC.In doing so, Varo is joining online lender SoFi in the vanguard of Silicon Valley startups hoping to get licensed so they can offer many of the same products as big financial institutions (like Wells Fargo or Chase)
Both SoFi and Varo Money will face an uphill battle, no new bank charters issued in the last decade.
07/13 2017
Stash – raises $40 million Series C to make investing more approachable
Caviar Pickup will offer these restaurants the ability to let customers order carryout service in advance and "skip the line" when they retrieve it at the restaurant.
04/25 2017
CommonBond – now offers direct student loans alongside debt refinancing
Caviar Pickup will offer these restaurants the ability to let customers order carryout service in advance and "skip the line" when they retrieve it at the restaurant.
04/14 2017
Simple – closing some customer bank accounts, and users are mad
03/01 2017 – Fast Company
Square, Caviar – Let customers to pre-order for pick ups
known for

its strict qualification requirements for refinancing packages
initial focus on the high end of student lending (only for 20 schools, mostly Ivy League)

Approaching for Direct lending

variable rates that start at 2.87% annual percentage rate of charge / fixed rates that start at 5.50%
11/01 2016 – Fast Company
AMEX – B-Reel, American Express Team Up For A Concert Concierge Slack Bot
"The way to connect with a concierge is pretty limited to phone calls and emails,"The feature most likely to pull people in is shared ticket purchases.
09/26 2016 – Fast Company
Square, Caviar – is speeding up chip-card transactions
cuts the time of a chip transaction from 5.7 seconds to 4.2 seconds
Square expects technologies such as Apple Pay and Android Pay to win in the long term, but for now, it's obsessed with speeding up chip-card transactions.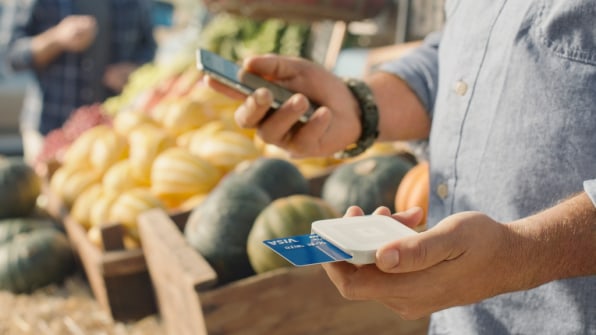 07/19 2016
CommonBond – raises $300M and $30M in equity, buys Gradible
acquired Gradible – providing a facility for future employers to contribute to student loan payoffs.
Publicly traded online lenders have fared poorly, with LendingClub Corp., for example, having lost about 68% of share value over the past 12 months.
03/21 2016 – Fast Company
Square – The Design Challenge Behind Square's New Reader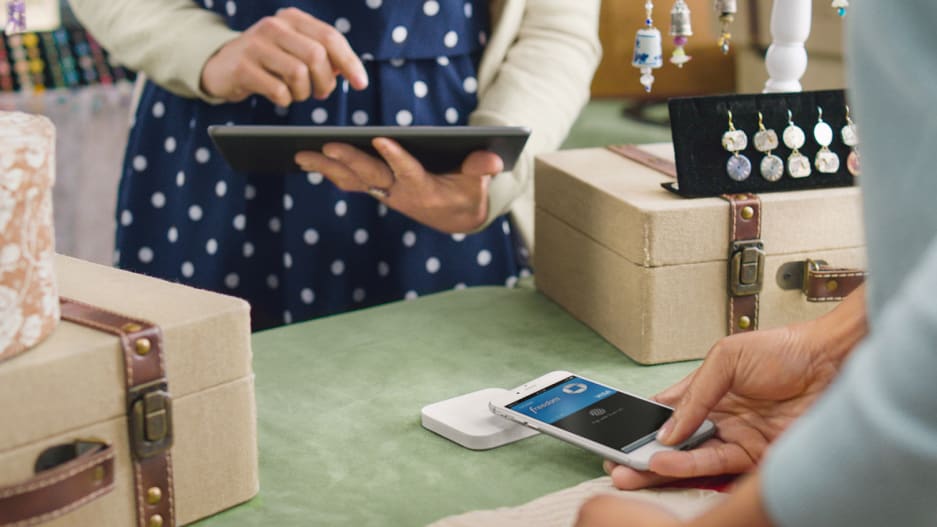 2013 – a version that was both thinner and more robust
2014 – a dual-slot redesign that let you both swipe old-school cards and dip the security chips
2015

A much larger, 2.6″ square slab
Connected to phones via Bluetooth, not the headphone jack
Customers interact (rather than handed over)
Apple Pay / Google Pay to tap to pay
"The NFC interaction is more about, you control your phone and watch. You're not going to hand your phone to me. There has to be a way for my space and your space to be mediated."
"We're haggling over milliseconds, constantly,"
11/03 2015 – Fast Company
AMEX – Helps Make Airbnb A Little More Corporate
AMEX will now allow its members to use their rewards points directly in the booking flow on Airbnb.
Users can use Amex login to sign up for an Airbnb account–in which case their information will be auto-filled.
07/15 2015 – Fast Company
Square – Adds Email Marketing To Its Small-Business Mix
Square Feedback

turns its digital receipts into customer-service survey\

Square Capital

advances money to companies so they can afford big purchases without resorting to conventional business loans.

Square Marketing

lets merchants implement email marketing campaigns and then verify that they're paying off in increased sales.
Direct hook into Square's marketing emails
Service automatically creates subgroups such as "loyal customers," "casual customers," and "lapsed customers"
Cost

pay-as-you-go for 10 cents per message sent
$15 per 500 contacts per month for unlimited access.
05/17 2015 – Business Insider
Square – shutting down Square Order
Square Order, the company's mobile order-ahead app
App was not increasing sales for participating merchants
lasted less than a year, and was launched partially due to the failure of Square Wallet
03/23 2015 – Fast Company
Square – Goes After Branded Payments With $Cashtags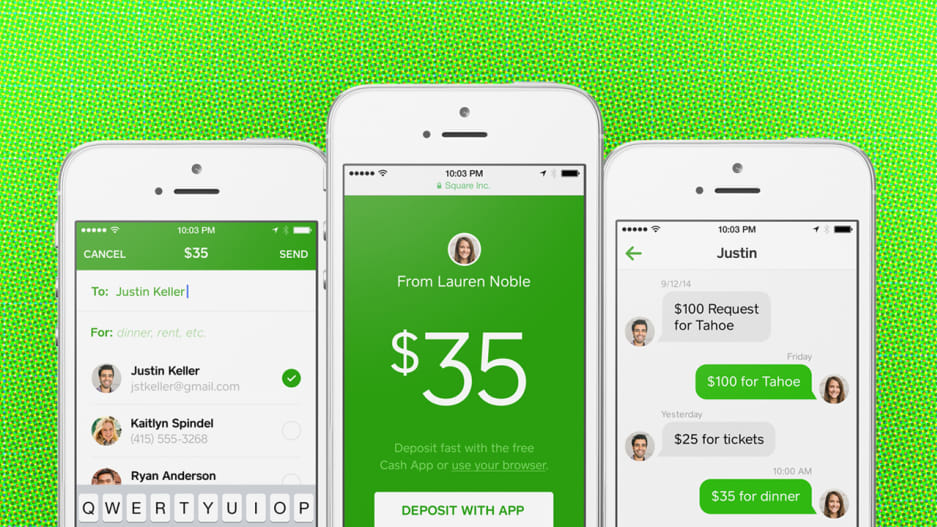 Vendors have the incentive to push customers to use Cash instead:
Square only takes a 1.5% cut from the business end of the transactions using Square Cash (with or without a $Cashtag),
which is below its traditional 2.75% cut for (i.e. non-Square Cash) credit-card payment service.
02/05 2015 – WSJ
CommonBond – Signs Partnership, Receives Funding From Nelnet for Student Loans
Nelnet = student loan servicer
11/18 2014 – Fast Company
Square – Now Lets Its Merchants Sell Gift Cards
Merchants can use Square Register to order cards from Square, with either a stock image or one they've designed and uploaded.
Each card costs the merchant $1.50
can hold a maximum of $1,000 of funds (a legal requirement, not a limitation imposed by Square)
11/12 2014 – Fast Company
Square – Will Ship Secure Chip Card Readers In 2015
It will sell a new reader for $29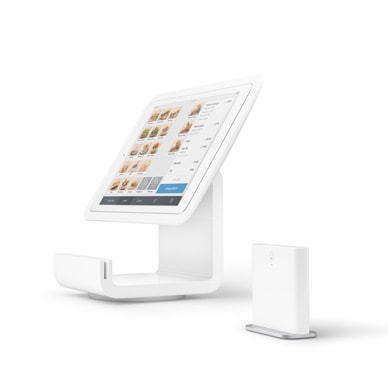 Also release a $39 chip-card-reading accessory for merchants that currently use its Square Stand.
08/12 2014 – Fast Company
Square – Why Jack Dorsey Killed The Square Credit Card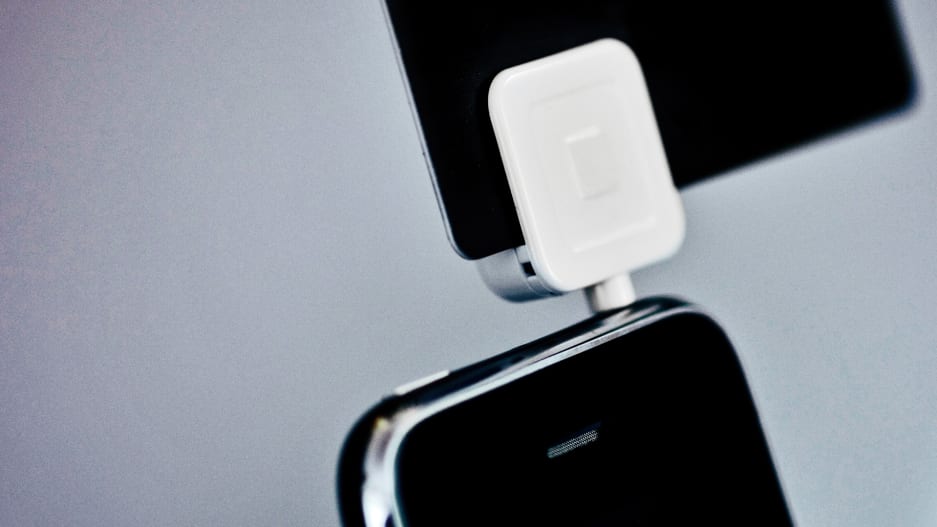 Logo-less, completely black monolithic creditcard
aim was to simplify and clean this process up, with payments tracked through simple digital receipts, notifications, and so forth.
Why Square didn't pursue:
It canceled because it required another participant, bank like a co-branded card
Square takes a 2.75% cut, which majority goes to Visa / MC for security – Creating own credit card may risk breaking relationship with Financial Institution.
Too much maintenance.
05/12 2014 – Fast Company
Square – Square Order Lets You Skip The Coffee Line By Ordering Ahead
Square Order

lets you place orders for pickup from local restaurants, coffee shops, and the like.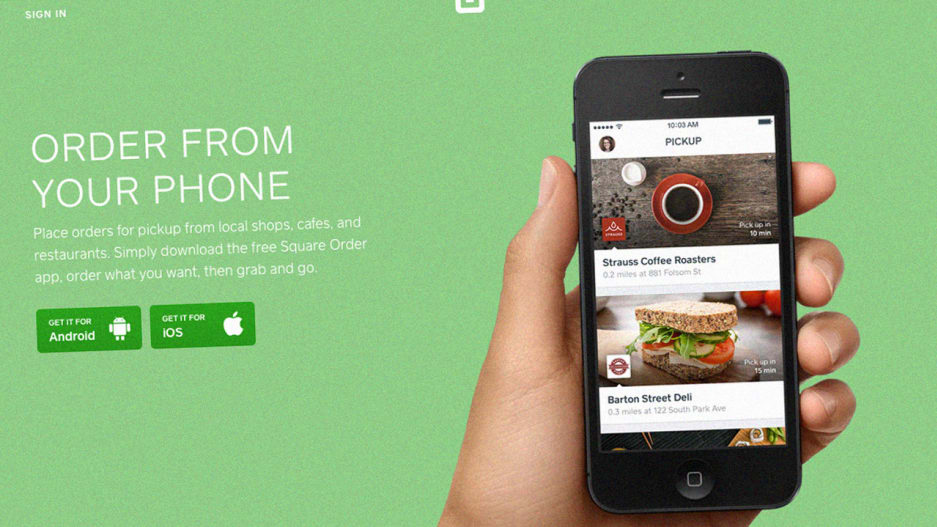 04/29 2014 – Fast Company
Square – Now Lets Customers Order Ahead And Pick Up Their Purchases
Square will tack on an 8% processing fee for an order-ahead tool that lets customers pick up purchases. (much higher than its standard 2.75% swipe charge)
In comparison, pick-up and delivery services that cater to restaurants, such as Seamless, Eat24, and Grubhub, charge vendors between 10% and 20% of an order
Offline Mode will let venders make transactions without accessing the Internet, saving information from a card swipe until a connection is reestablished.
02/20 2014
Simple – acquired for $117M by BBVA
09/25 2013 – Quartz
AMEX – sells half of its business travel unit
investor group led by private equity firm Certares
AMEX would maintain a 50% ownership stake in the JV